How to update my credit card
Easily manage your billing or update you billing information through your subscription dashboard on the Driversnote website.
---
1. Make sure you are logged in then click Your account in the upper right-hand corner, then click Your subscription from the drop-down menu.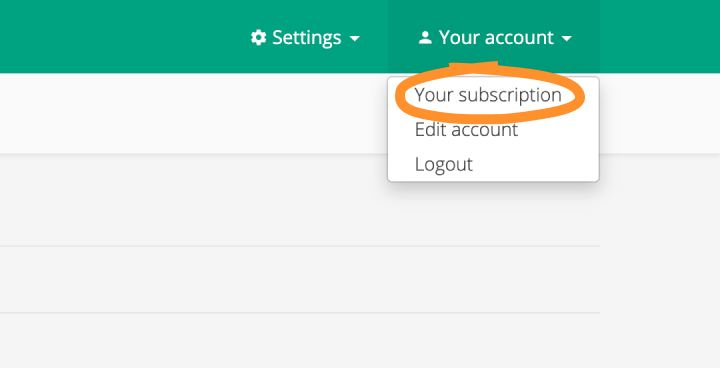 From here you can get an overview of your subscription, or change/cancel your subscription, edit your address, view invoices and manage payment options.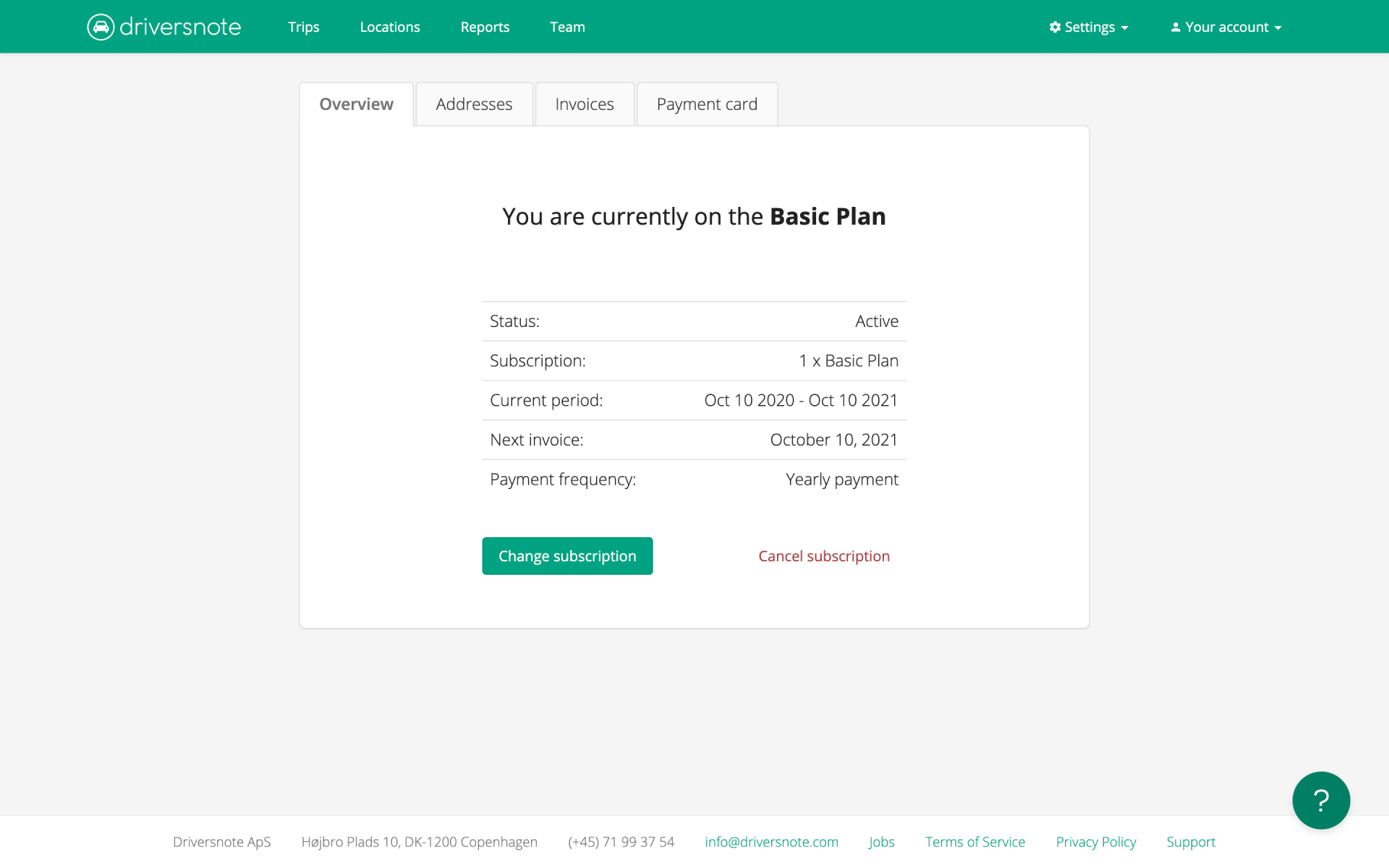 2. If you'd like to edit or update your payment card, just click on Payment Card, then click Change your payment card.

---
Common Questions
Q. How do I set my payment to auto-renew?
All payment options will automatically auto-renew. If you wish to cancel the subscription, you must do so before the next payment is set to be withdrawn.
Q. Which payment methods and/or cards do you accept?
We accept all major credit cards and support transactions in a range of currencies.