How to change my subscription
If you are currently on a monthly plan and would like to purchase an annual subscription and receive a free iBeacon log in to your account on the Driversnote website.
---
1. Click on Your account then Your subscription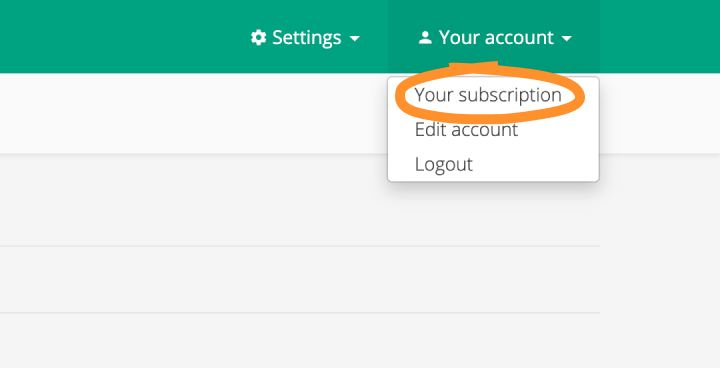 2. Next, click the green Change subscription button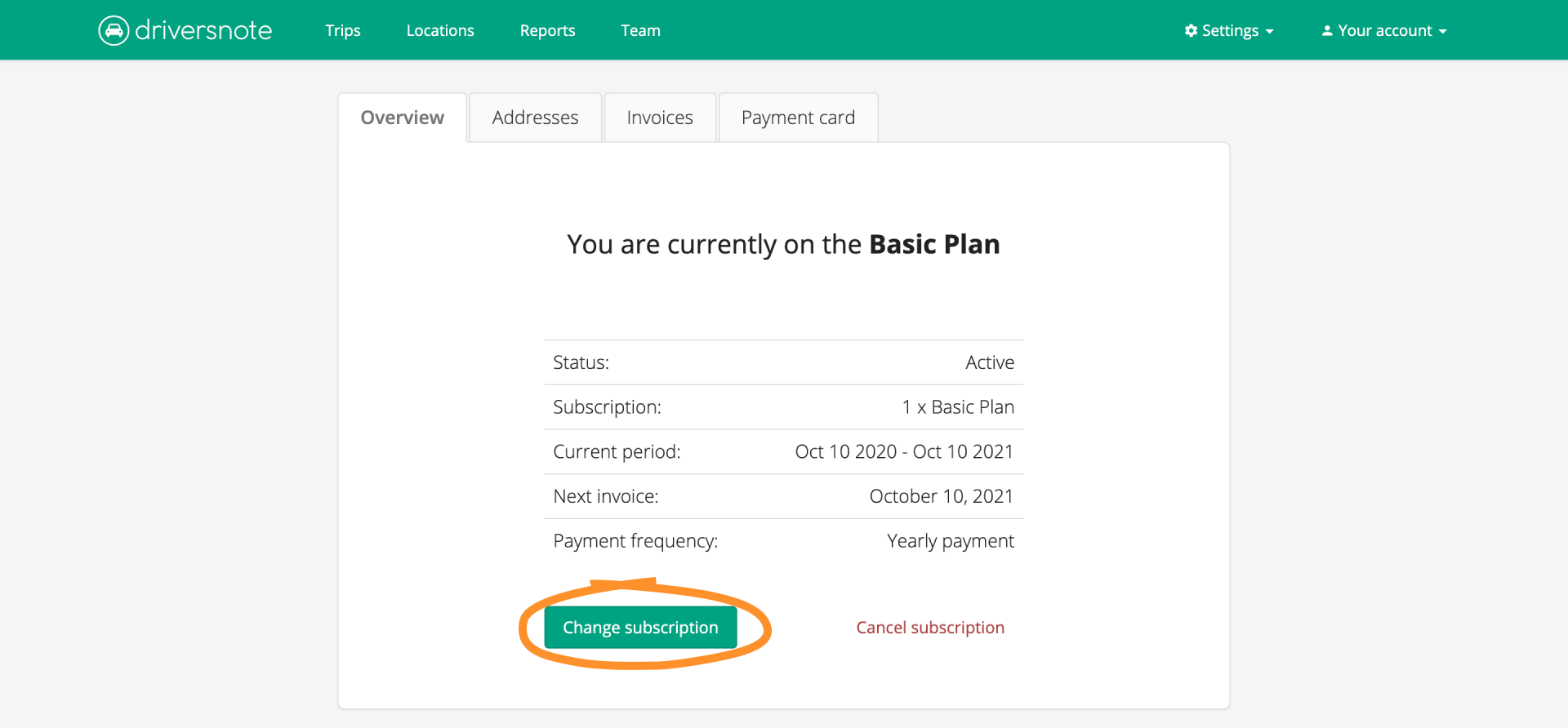 3. Select your new plan and payment option
Common Questions
Q: Can I change my subscription from a yearly to a monthly subscription?
No, a change in subscription type can only be switched from monthly to yearly.
Q: Can I purchase additional iBeacons if I have more than one vehicle?
You can order a new iBeacon via this link www.driversnote.com/subscription > Change Subscription > Order Extra iBeacon