Set reporting periods and reminders for your Team
The team admin can set a reporting period and reminders to make sure team members submit their mileage reports on time and for the correct period. Once you've set a reporting period, all team members will be able to use it from the date selector menu when creating a report.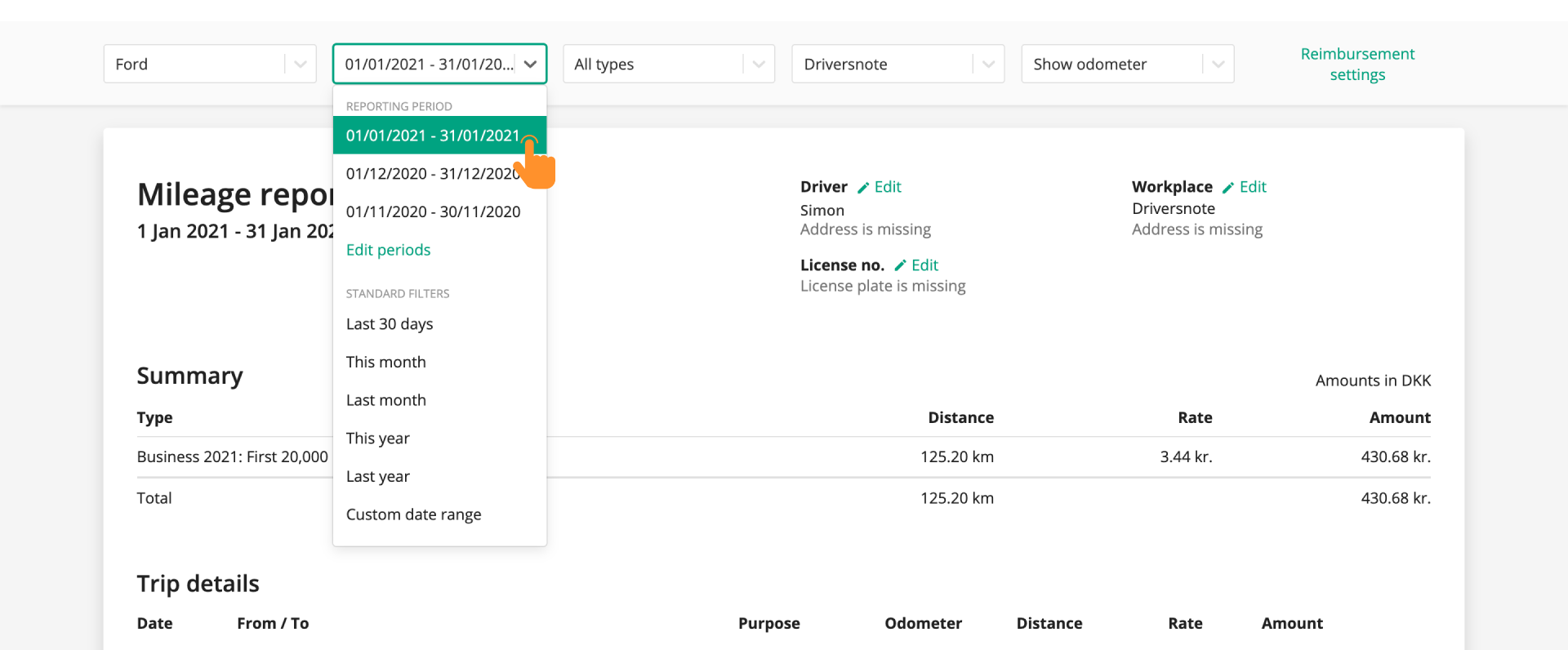 Set a reporting period and email reminders
Log in to Driversnote
Go to Settings -> Workplaces
Select your Team's Workplace
Under "Reporting period" click the Period dropdown menu and select the time period members should report on (Yearly, Quarterly, Monthly, Biweekly/Fortnightly, Weekly, Daily)
Click the Starting on dropdown menu to select when the reporting period should start
Check the box Send email reminder if you would like us to email you and your team members a reminder including a preview of your reports one business day after your reporting period ends
Click Save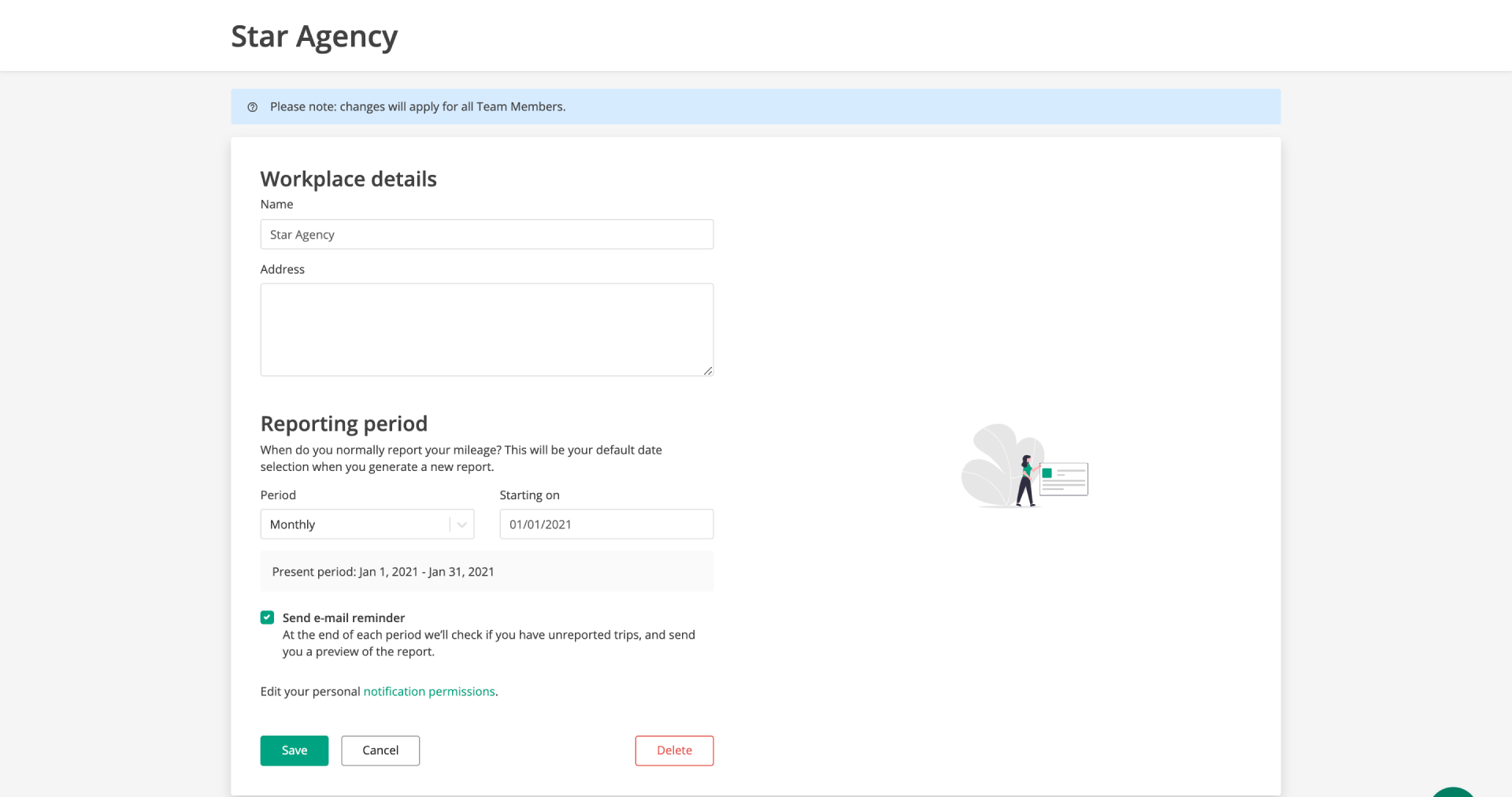 Please note
While only a Team admin can set a reporting period and reminders, settings will apply to all team members.
All Team members will be reminded by email at the end of each period if they have any trips they have not yet submitted to the team. If a member doesn't wish to receive reminders for their Team's reporting periods, they can disable them by customizing their email notification settings in the mobile app or on the website.
Edit your team's reporting period
To edit a reporting period you've set, follow the steps outlined below:
On the Driversnote website, go to Settings -> Workplaces
Click on your team's workplace
Make changes to the reporting period and/or reminder settings
Click Save to confirm the changes
Is your team set up?
Check out the video below. We walk you through all the steps in setting up a team.