Set up periods and reminders for your mileage reports
Do you forget to submit your mileage report and would like to be reminded?
You can set a custom reporting period, which makes it easier to create mileage reports with the correct time frame for your deductions and reimbursement. You can set a yearly, quarterly, monthly, biweekly/fortnightly, weekly or daily reporting period. You can also choose to be notified via email when you need to create a report.
If you are part of a Team, the Team admin can set a reporting period and a reminder for the workplace and all members will be notified via email when they need to create a report.
Once you've set a reporting period, you'll be able to select and use it from the date selector drop-down menu when creating a report.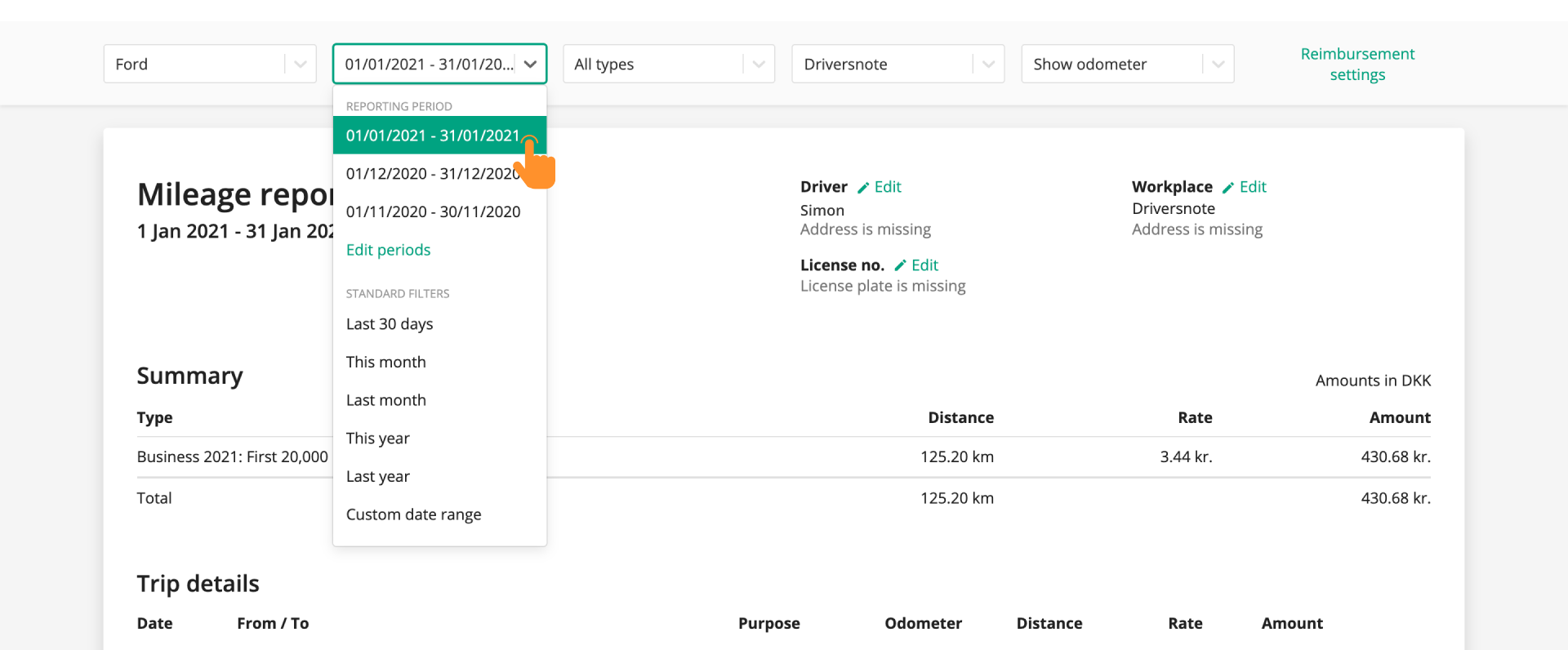 When generating a report in the app or on the Driversnote website, tap/click on the time selector of the report. You can see the set reporting period on top of the menu.
Set a reporting period
Log in to Driversnote
Go to Settings > Workplaces
Select the Workplace you want to set a reporting period for

Please note

Each Workplace can only have one reporting period.

Click the Period dropdown option and select how often you need to report your mileage (Yearly, Quarterly, Monthly, Biweekly/Fortnightly, Weekly, Daily)
Click the Starting date option to select when the reporting period should start
Check the box Send an email reminder, if you would like us to send you a reminder one business day after your reporting period ends. If you don't wish to receive a reminder, simply leave the box unchecked.

The email reminder will include a preview of the report for all your personal/private and business trips associated with the selected Workplace.
Click Save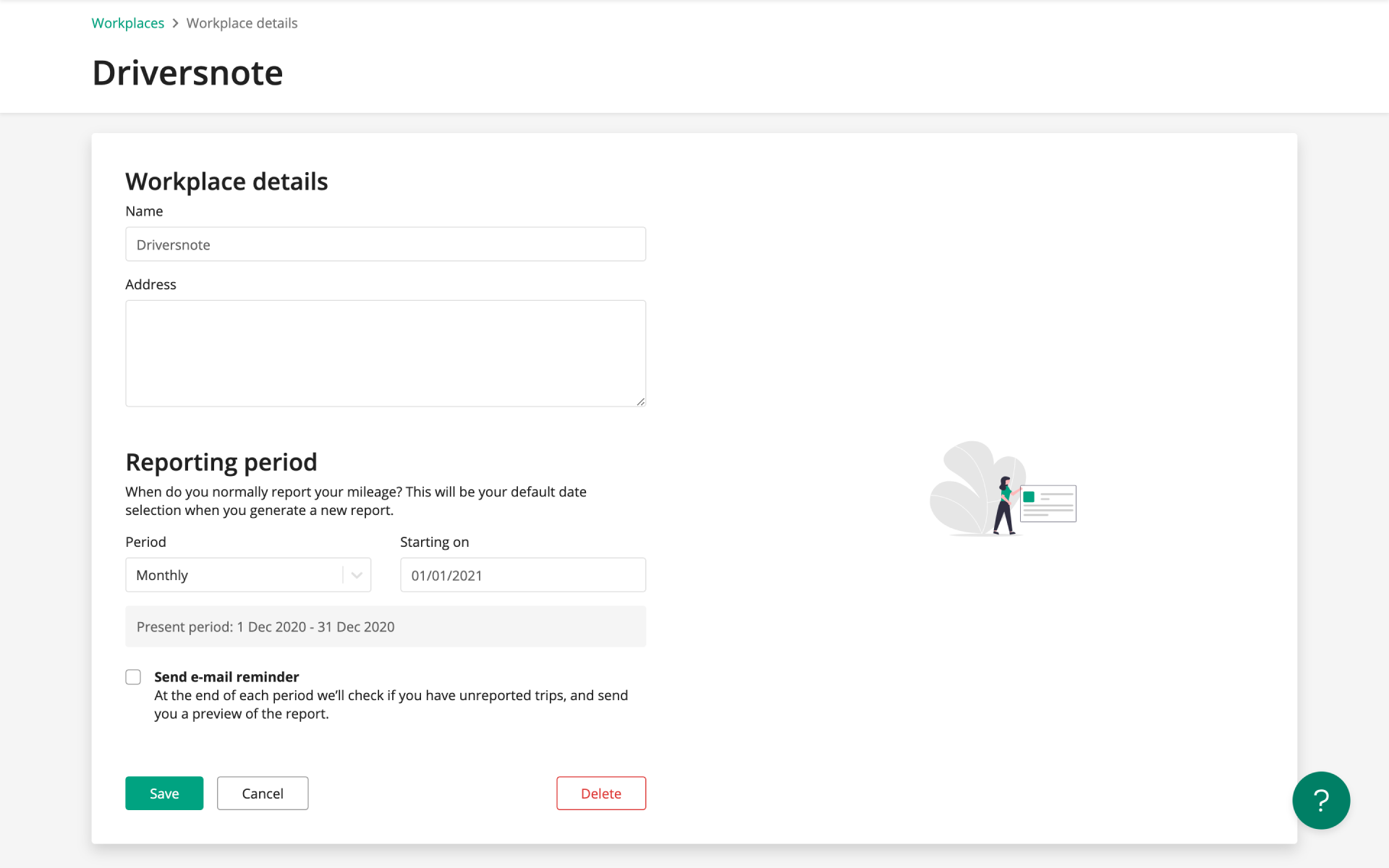 ---
Common Questions
Q: How can I change my reporting period?
You can change your reporting period by going to Settings -> Workplaces and clicking on the workplace with a set reporting period. You can edit the time period, as well as your preference for email reminders.
Q: In what format can I get my mileage report?
You can download your mileage report as a PDF or Excel file.