How to add your working hours
The Work Hours feature lets you categorise new trips automatically based on departure time.
Activating "Work hours" in your app settings saves you time and ensures a more correct categorisation of trips.
Adding your working hours to the Driversnote app
Go to Settings in the app menu


Under Other, tap Your work hours


Switch Work Hours On
Use the sliders to select the hours worked on each day of the week. You can switch off the days you do not work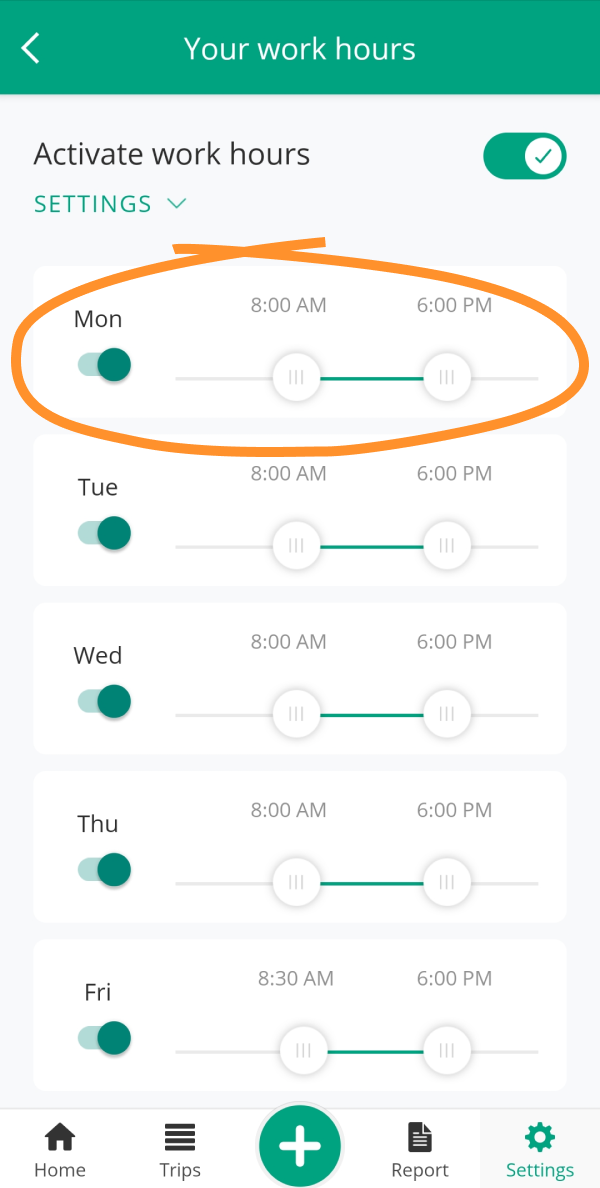 Work Hours settings
If you expand the settings, you can make changes to the rules for Work Hours.
Make changes to the default trip type for 'Within work hours' and 'Outside of work hours'
Opt to switch off auto-tracking completely outside of work hours (if you're an iBeacon user).
Note
Switching off tracking outside of work hours might result in a non-compliant logbook. Consult your local tax professional about the logbook requirements for your specific situation to ensure compliance with your tax authority.
Work Hours 'hacks'
If you want all your trips to be classified as Personal/Private (for example) regardless of the day or time, change both of the defaults to Personal/Private.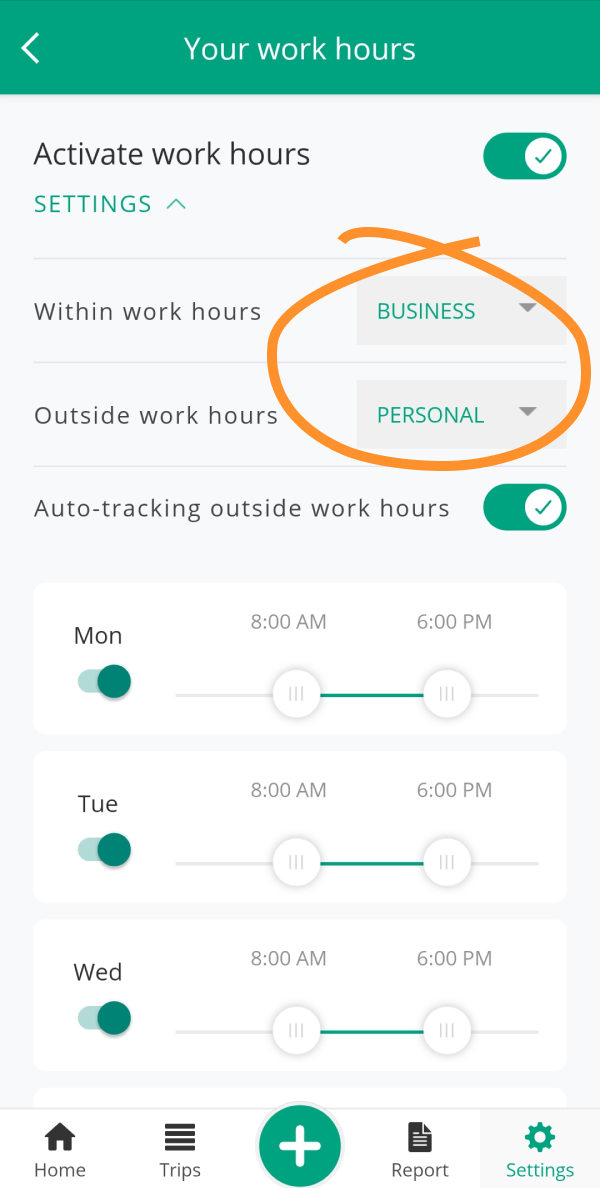 If you're working overnight, flip the Business & Personal/Private classifications and use the selector to indicate when you are off.