How to create a workplace
Create workplaces for easy tracking and reporting.
Creating a workplace lets you easily assign your reimbursable mileage to a specific employer or business, and provides important information for your final mileage reports. If you have several jobs or companies, you'll want to create separate workplaces and mileage reports for each.
---
Create a workplace in the mobile app
1. Tap the Settings icon in the bottom right-hand corner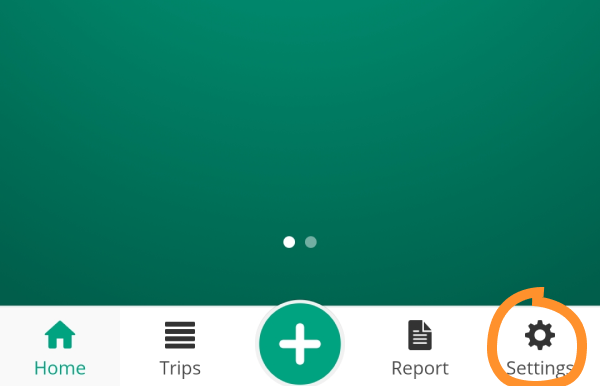 2. From the "Settings" menu, tap on Workplaces.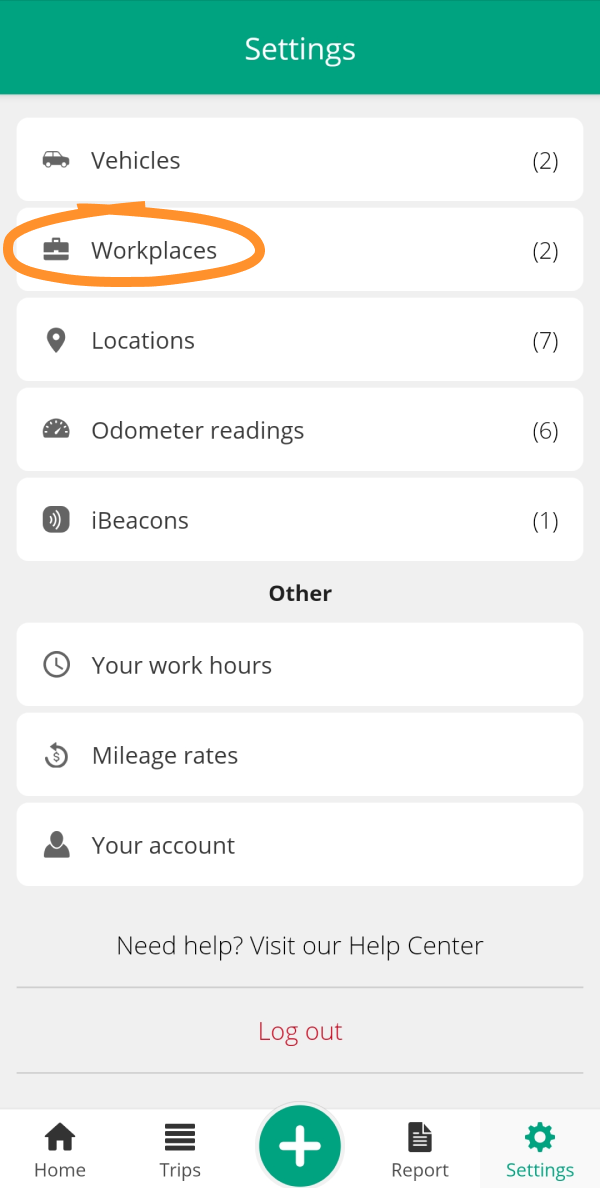 3. Tap on the green Add workplace button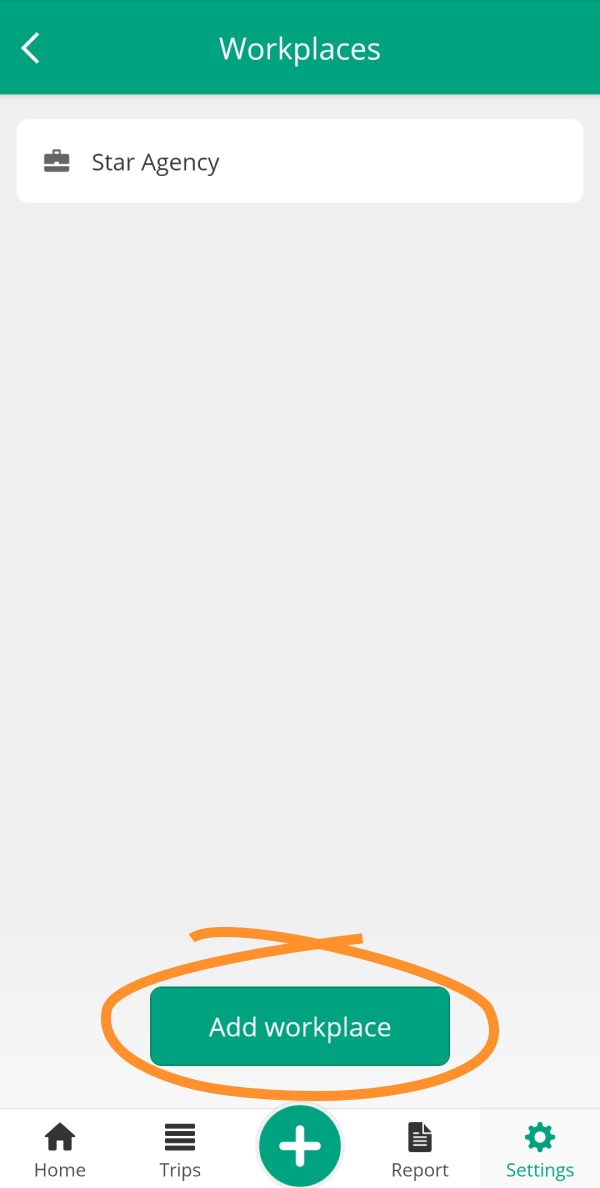 4. Enter the name and address of your workplace(s) in the appropriate fields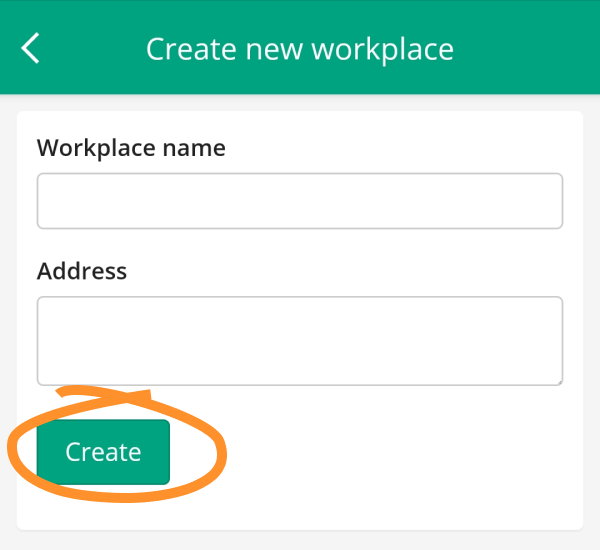 Create a workplace from the Driversnote website

1. Click on Settings in the upper right-hand corner of your page then click on Workplaces shown in the drop-down menu. Click on + Create workplace in the upper right-hand corner of the page.

2. Enter the name and address or your workplace in the appropriate fields, then click Create to save your new workplace.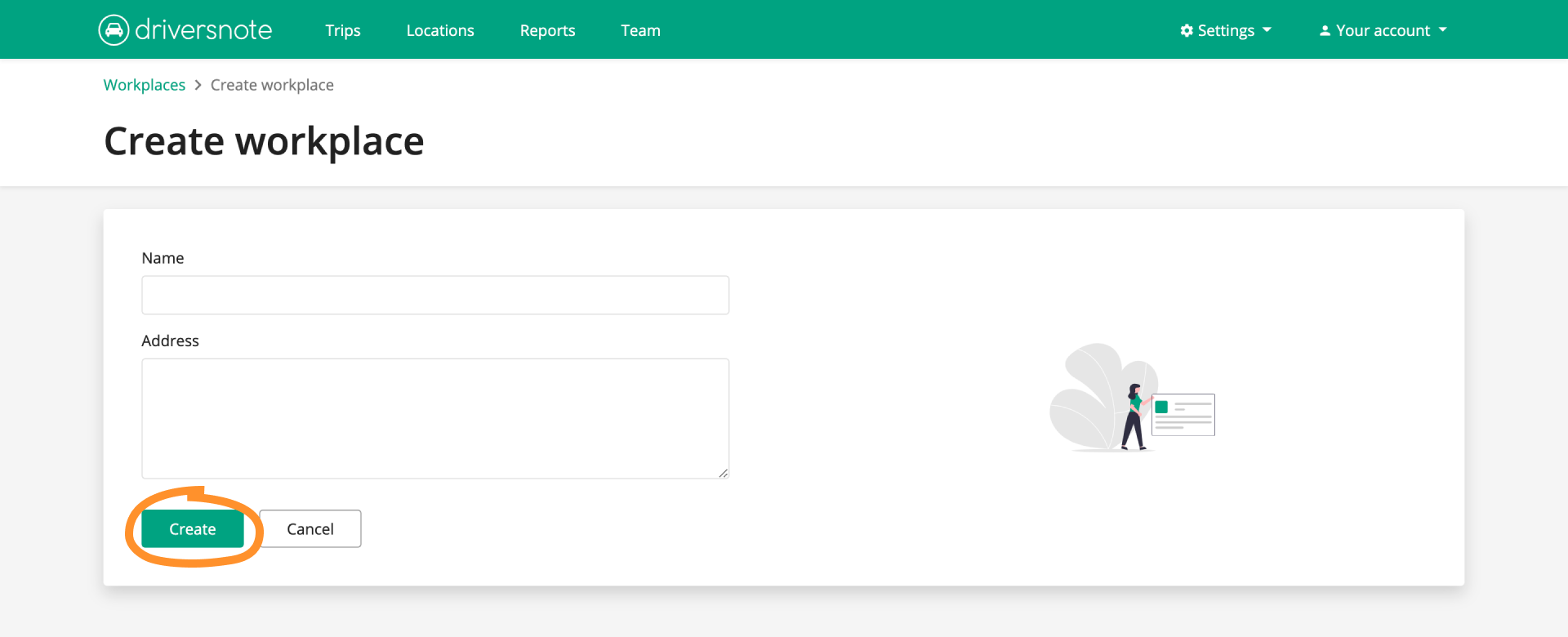 ---
Common Questions
Q. I want to delete a workplace, but I am getting an error message. What can I do?
Before you can delete a workplace, you must delete all trips associated with it. To delete a trip, select it from the "Trips" menu, then click on the garbage bin icon in the top right corner.
Q. I have several workplaces, can I add multiple?
Yes, you can add as many workplaces as you need to. Just remember to select the correct workplace when you are tracking or logging your trip.