Why does Driversnote need access to my location?
Driversnote needs access to your location in order to track your trips accurately. Without the Location permission, the app is "killed" when in the background (e.g. when you have another app open or your screen is locked) and can't receive GPS coordinates. This results in straight line trips.
Please note
Driversnote does not track users all the time, and only records GPS coordinates when tracking a trip.
If you have activated Motion detection using your phone's motion data, the app will continuously monitor your location, in order to start a trip as soon as it detects driving speed.
How to set up iPhone Location settings
Allowing access "While Using the App" not sufficient to ensure accurate trip records, as it will keep Driversnote from tracking your trips consistently. Driversnote needs access to "Always" tracking to ensure accurate, consistent mileage logs.
Note that with the release of iOS 14, Apple implemented an added location permission - "Precise location". This setting should be turned on, as it helps Driversnote receive precise GPS coordinates, so your trips reflect the route you took. Without it, Driversnote can only approximate your coordinates.
To give the needed permissions:
From the home screen of your iPhone, go to Settings
In Settings, scroll down to all apps, find and tap on Driversnote
Ensure Location is set to "Always", and Precise location is on
Make sure Motion & Fitness and Background App Refresh are toggled on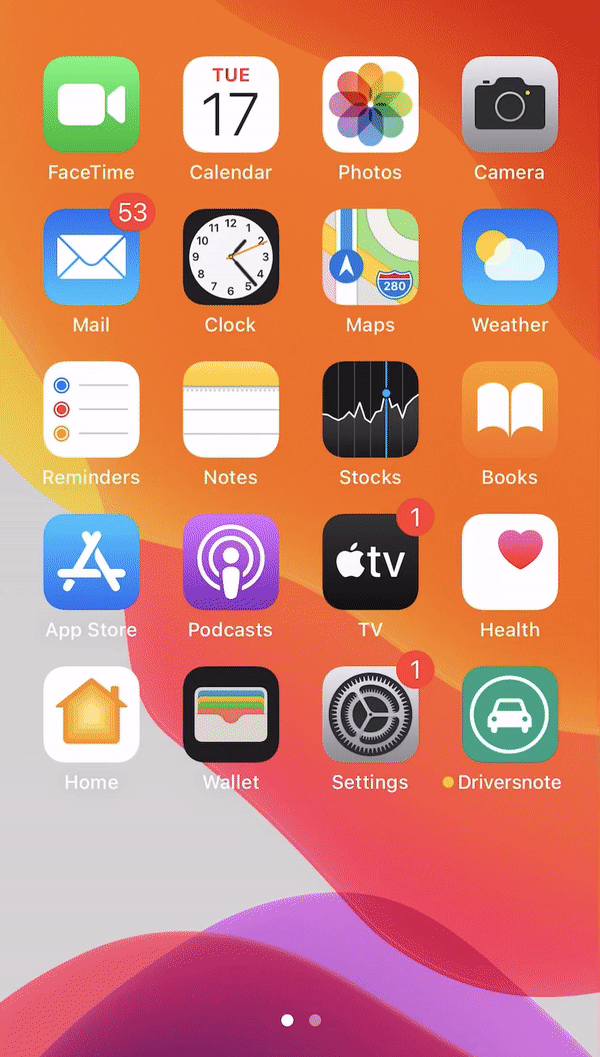 How to set up Android Location Settings
To ensure accurate mileage, Location should be turned on in your phone's Settings. This setting will provide the app with the possibility to accurately get your GPS coordinates when driving and avoid trips as the crow flies.
To turn on Location:
Go to your phone's Settings
Tap Apps & Notifications
Find and tap Driversnote
Tap Permissions
In Location & Storage, turn on Location (on Android 10 select "Allow all the time")
What does Driversnote do with my location data?
Driversnote uses the information we get about your location to track your mileage and calculate the total distance of your trips. Driversnote does not share any of your personal information.
Does Driversnote sell my location data?
Never! We would never do that — all your data, including your trip data, belongs to you and you alone.