How to archive a vehicle
If you have a vehicle that you no longer wish to track and log trips on, you can archive it.
All previous trips and reports made will remain saved. You can always restore an archived vehicle if you need to track on it again.
In this article
Archiving a vehicle in the Driversnote app
Go to Settings in the app menu
Go to Vehicles
Select the vehicle
Tap Archive vehicle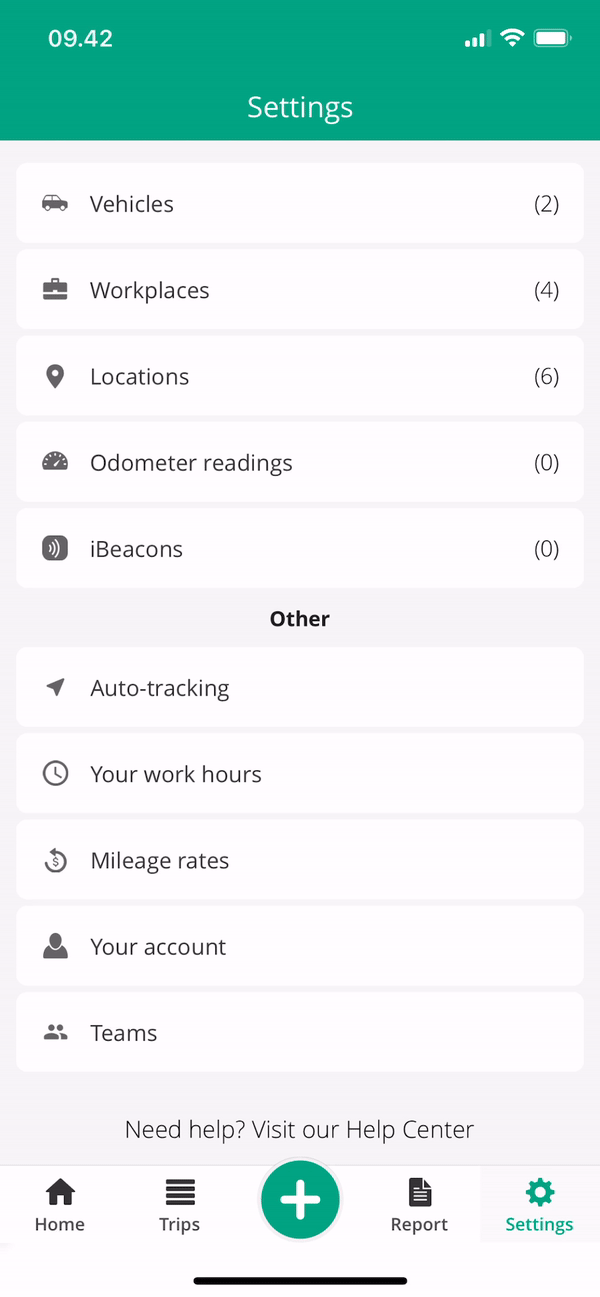 Archiving a vehicle on the Driversnote website
Log in at Driversnote.com
Click on Settings, and select Vehicles from the dropdown menu
Select the vehicle
Click Archive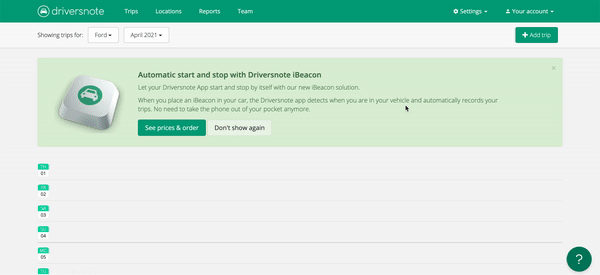 Restoring an archived vehicle
If you want to restore a vehicle:
Go to Settings, then Vehicles in the app or on the website
Go to Archived vehicles
Select the vehicle you want to restore
Click Restore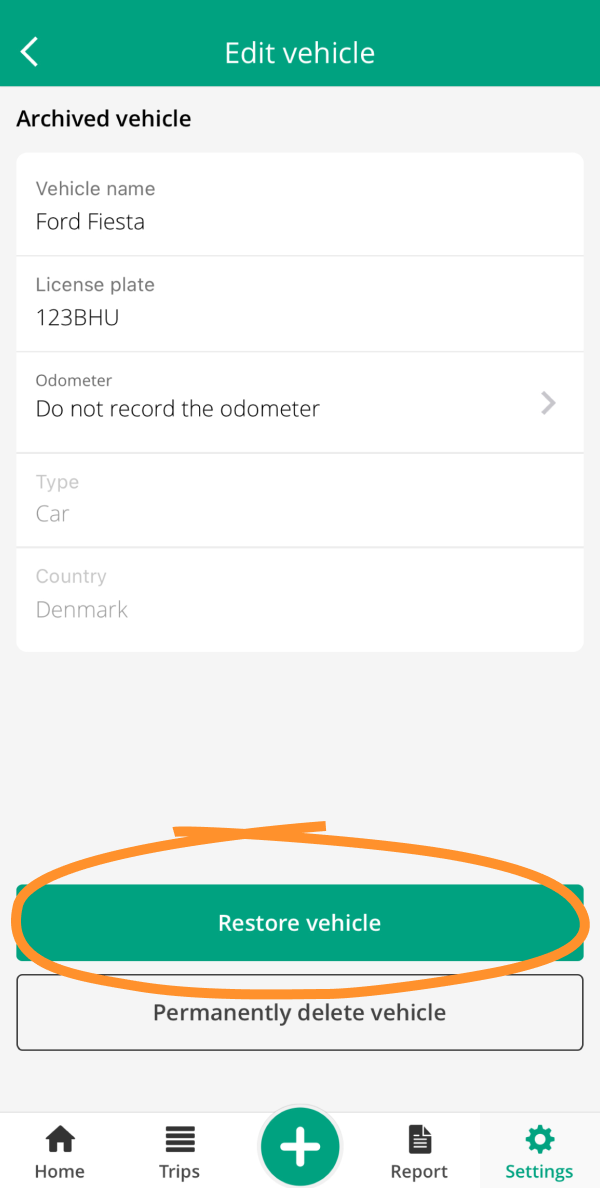 Deleting a vehicle
If you want to permanently delete a vehicle:
You will need to archive the vehicle first (follow the instructions above)
There must be no trips attached to the vehicle
Go to Archived vehicles
Click Delete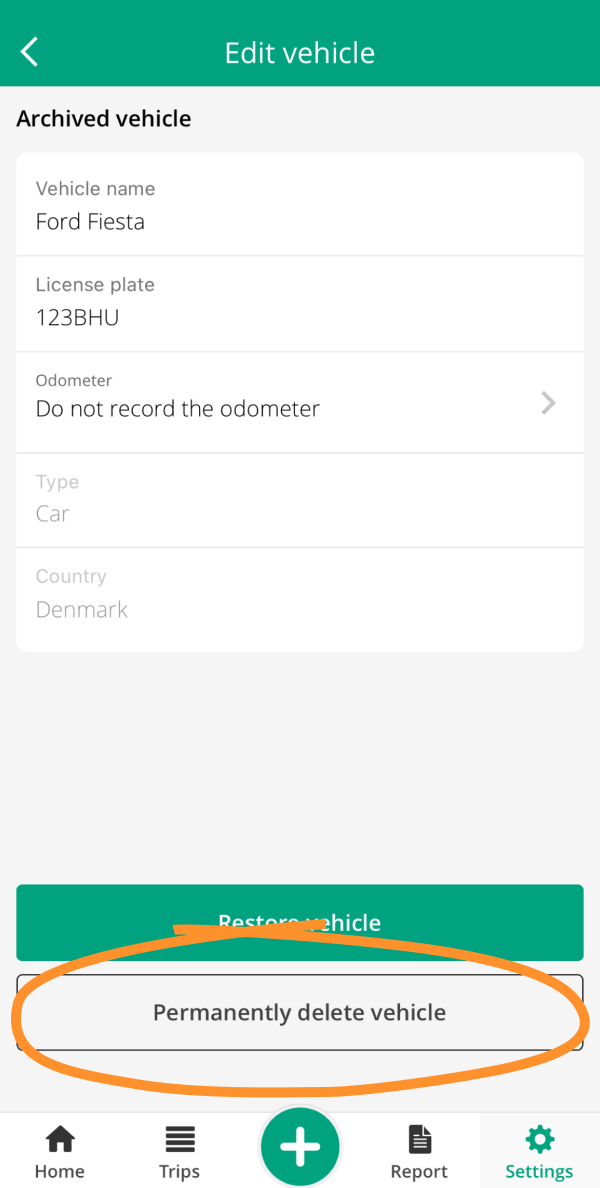 Please note
Deleting a vehicle is non-reversible. We suggest instead to archive vehicles.
---
Common Questions
Q: I want to archive a vehicle but I get a warning that I cannot archive it ?
You must have at least one active vehicle on your account. You will need to create a new vehicle first before being able to archive it.
Q: I have an iBeacon connected to the vehicle, what happens to it?
When you archive a vehicle that is connected to an iBeacon, we will remove the connection. You can then connect it to another vehicle.