Manage invoices and billing
You can easily access your invoices at any time on the Driversnote website and subscription dashboard.

---
1. Click on Your account in the upper right-hand corner, then click Your subscription from the drop-down menu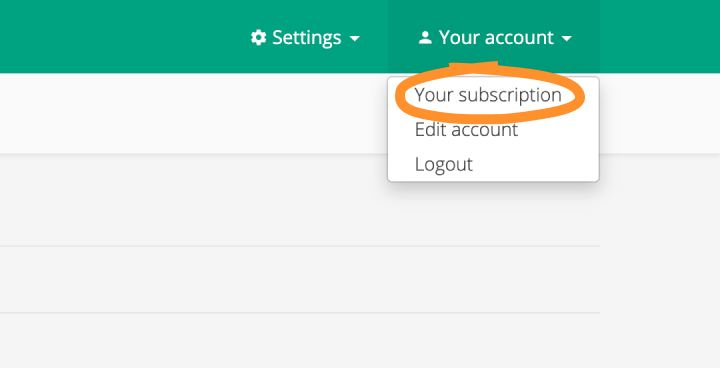 2. From here you can get an overview of your subscription, plus navigate to and manage different aspects of your account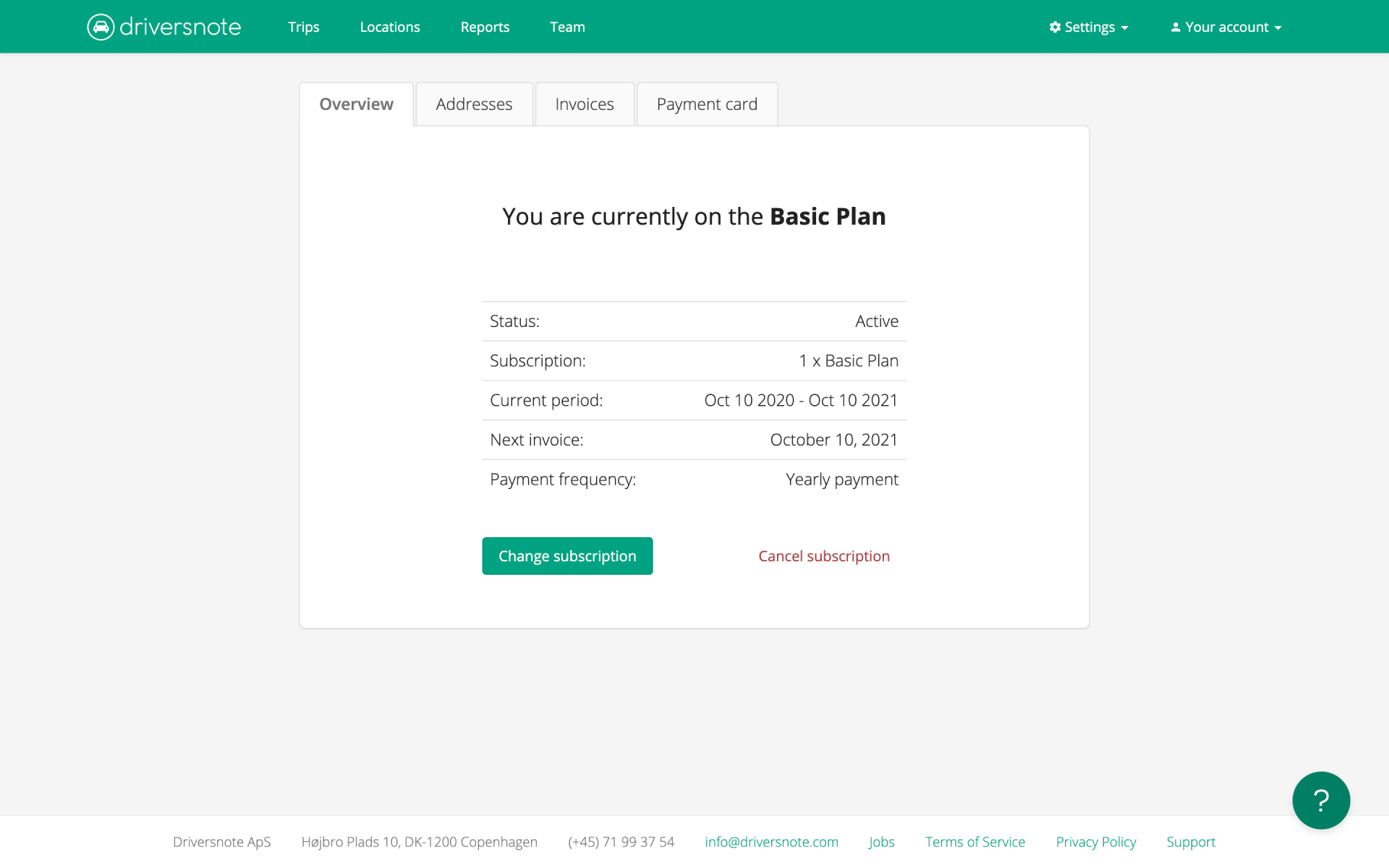 3. To view your invoice history and download previous invoices just click Invoices, then Download

---
Common questions
Q. How long will my invoices be available?
Your invoices will be available to you as long as you have an active Driversnote subscription.
Q. What is this charge?
If you have received an invoice for a purchase that you did not make, please write to our support team at support@driversnote.com
Q. How can I change my payment information?
Click the payment card tab to change your credit card information. Remember, we accept all major credit cards and support transactions in a range of currencies.