How to edit a trip
If you need to edit a trip, you can do that either from the app or on the Driversnote website. Do be aware, however, that you must have a Start and Stop address in order to edit a trip. It will not be able to recreate a trip with multiple stops, or time taken to drive around searching for parking.
Edit a trip from the mobile app
1. To edit a trip from your mobile app tap on the Trips tab from your start screen.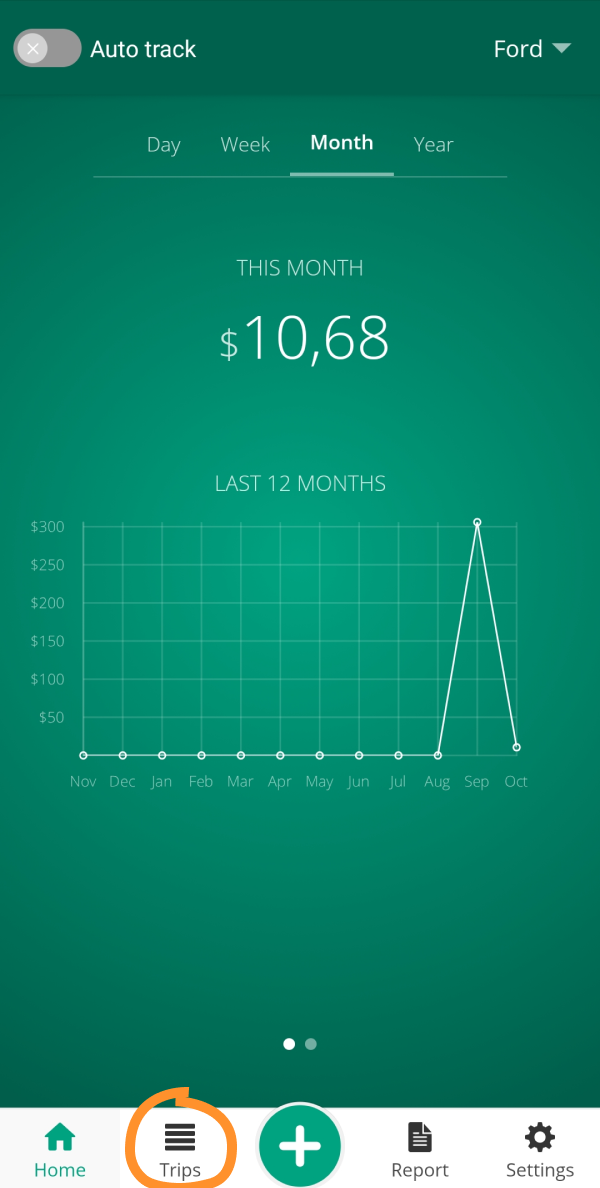 2. Find the trip you wish to edit, then tap to show the "Trip details". From here you can edit all trip details, including address, classification, business and vehicle. If you wish to change the time and date for a trip, tap on the time and date shown under the address of your trip.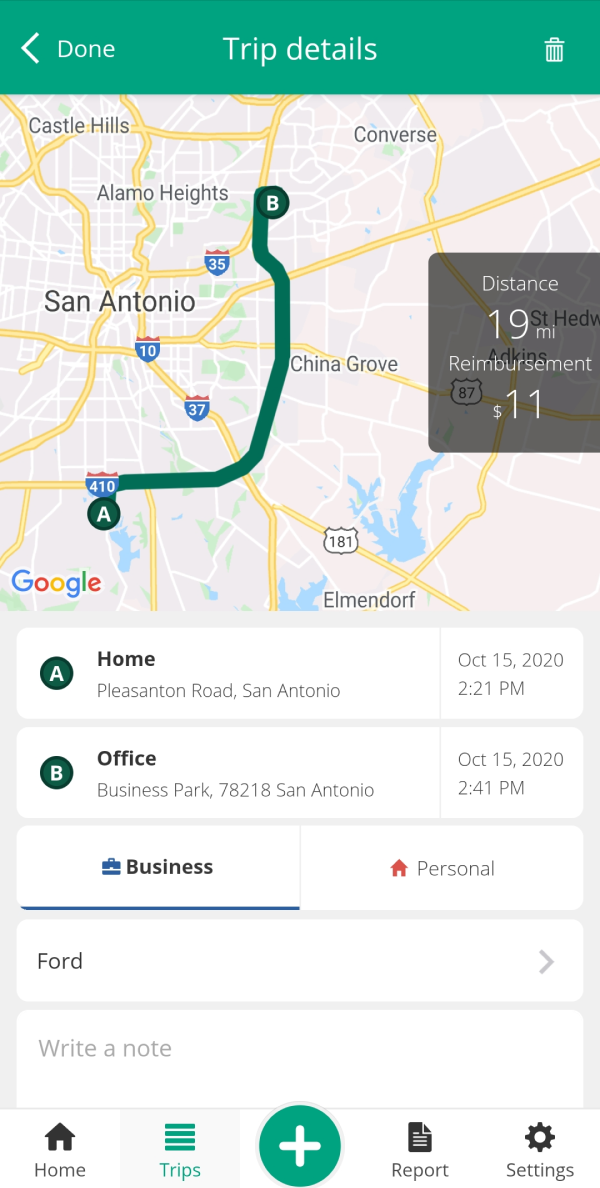 ---
Edit a trip from the Driversnote website
1. Login using your e-mail and password, then click Trips.
2. Find the trip you would like to edit and click on it to reveal the trip details. To edit the time and date of your trip, click directly on the numbers you wish to change.
3. Click Save to save the trip changes.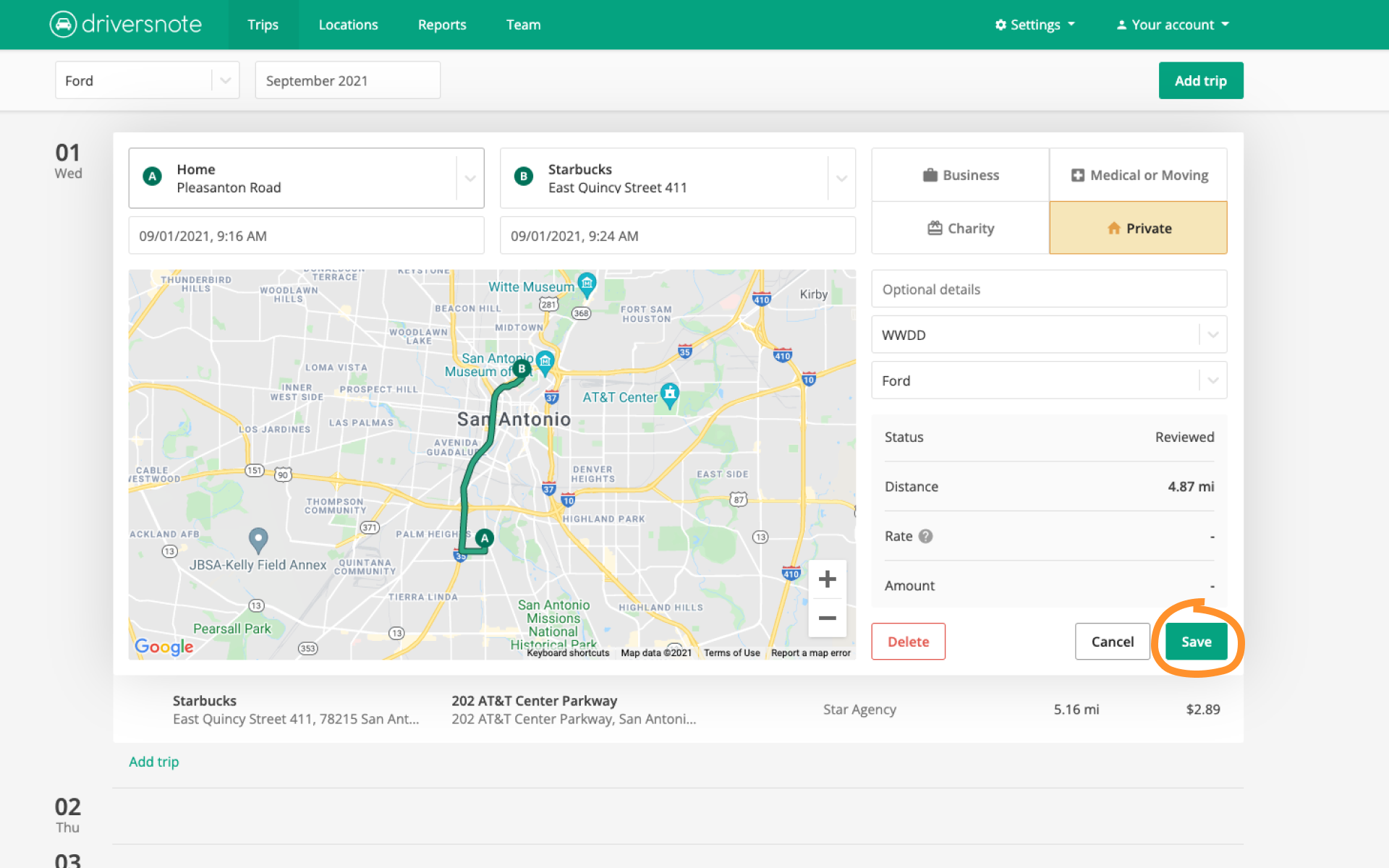 ---
Common Questions
Q. I cannot find an address, what should I do?
The simplest solution is often to create a location, which enables your device to rapidly find an address rather than searching for it. To learn how to create a "Saved Location" click here.
Q. How do I make a round trip?
In order to create the most transparent, accurate log possible, we recommend logging each trip separately. We do not have a round-trip option at this time.