Troubleshooting––bee lines & straight lines in trips
I see bee lines (straight lines) in my trips
If you consistently experience that your trips show bee lines (straight lines, as the crow flies, etc.), then it is usually a result of Driversnote not being able to access your location data. The first thing to check is that the app has the right permission to access your location:
Set location access on an iPhone
From the home screen of your iPhone, go to Settings
In Settings, scroll all the way down to Driversnote and tap Driversnote
Make sure Location is set to 'Always' and Precise Location is turned on
Make sure Motion & Fitness and Background App Refresh are on (green)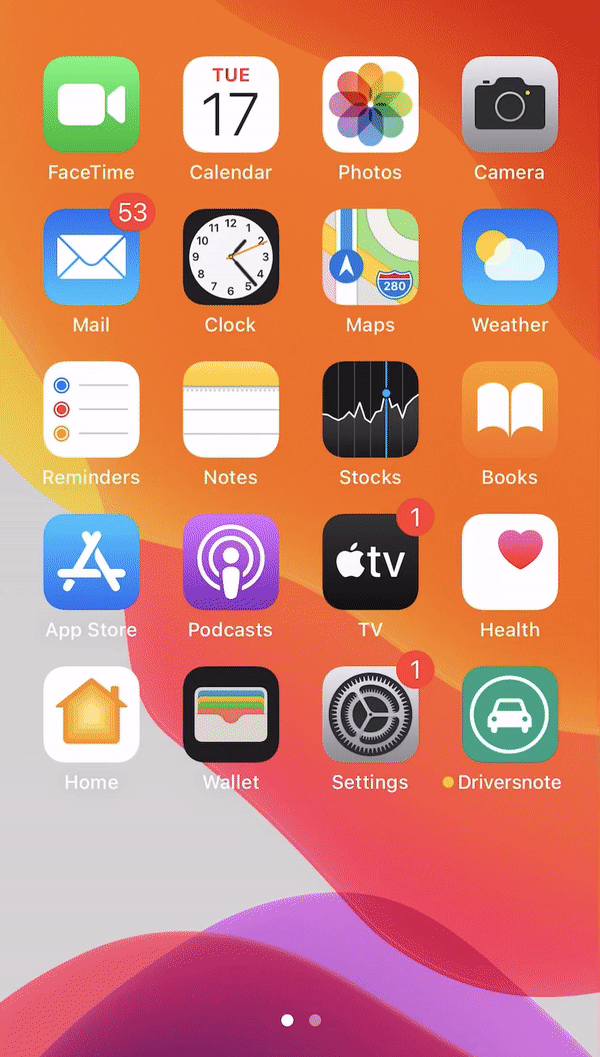 Give location permission on Android
This can vary depending on manufacturer, but you want to give permission for the app to track your location:
Go to Settings
Tap Apps
Find and tap Driversnote
Tap Permissions
In Location & Storage, turn on Location
Turn on location permission on Android
My app did not have location access
If, after checking the location setting for Driversnote on your phone, you found that Driversnote did not have access to track your location, then you have most likely found the cause (likewise for Motion & Fitness on iOS). After enabling it, try tracking a new trip and see if the app now tracks properly.
My app has access to my location, but I still see bee lines
There can be other reasons why you're still seeing bee lines in your trips, the most common of which are:
You're on an older version of the phone's OS and/or you're using a version of Driversnote that is not up to date.
You drive through tunnels or other areas where there is no GPS signal. Short of changing your route, or manually punching in your trip, this is not fixable.
You have a habit of starting a trip and then shutting down the app. While this still works for some, for others it causes issues.
You're using one or several other apps that also use your location data while tracking your trips with Driversnote. In this case, we recommend you shut down as many of them as possible.
You're using a phone model from certain Android vendors that are very restrictive about location tracking. Try following these steps to turn off battery optimization and improve tracking.
Your battery is running low and the phone's attempt to preserve battery sometimes stops Driversnote from tracking. This happens more often on Android than iOS.
You are affected by a recent GPS inaccuracy problem (iOS only). Follow these steps in order to restart Location services and improve tracking.
I still can't figure this out
Please email us at support@driversnote.com - we're here to help. When you reach out, try to describe what you experience and what you've tried to do so far.